Difficulty: Easy
Preparation time: 30 minutes

Cooking time: 20 minutes
Doses for: 5 skewers

Ingredients
Ground meat 250 g
Egg 1
Breadcrumbs 2 teaspoons
Salt, pepper, oil, chives q.s.
Spring onion 1
Julienne cut cheese 20 g
Pizza dough 100 g
Elegant skewers

Method
Prepare the meatball mixture by putting the ground meat into a bowl with an egg, breadcrumbs, chopped parsley and onion, salt and pepper.
Once it has been mixed thoroughly, wet your hands slightly and make meatballs of the same size.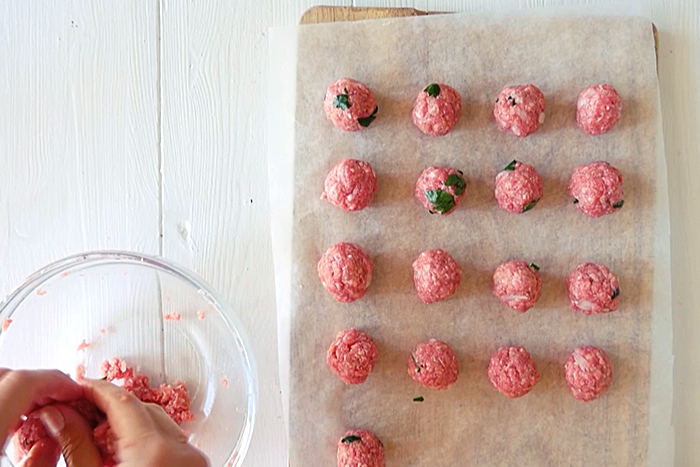 Roll out the pizza dough, drizzle with oil and chives, and cut strips that are two fingers wide.
Now get bamboo skewers and thread a strip of dough onto them, weaving it around the meatballs to create a spiral.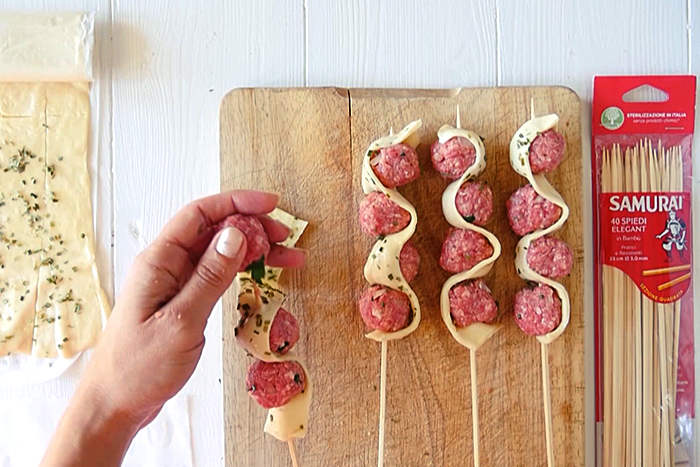 Put the skewers on a tin lined with parchment paper, drizzle with oil, and cook in a preheated oven at 180°C for 20 minutes.
Plating
Cover with the julienne cut cheese and, once melted, serve your pizza and meatball skewers.
Perfect for:
Spicing up a casual dinner with friends