Difficulty: Easy
Preparation time: 10 minutes

Ingredients
Baby artichokes in oil 8
Slices of cured Tuscan ham 4
Buffalo mozzarella bites 8
Extra virgin olive oil q.s
Freshly ground black pepper q.s.
Deluxe Skewers

Method
Drain the oil from the baby artichokes, dry them on a sheet of parchment paper, then grill them on both sides in a hot pan until golden-brown. Let them cool.
Cut each slice of ham in half lengthwise.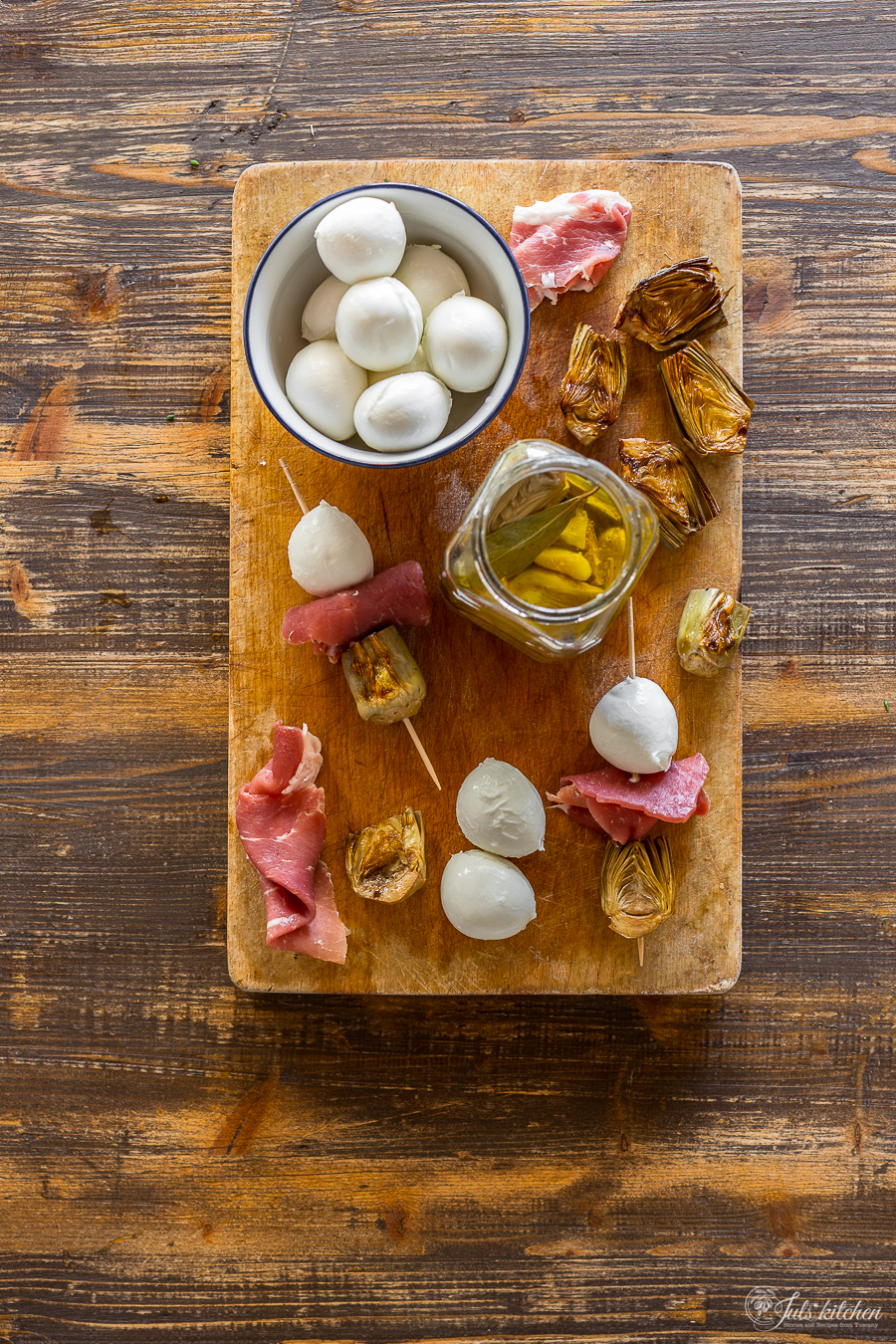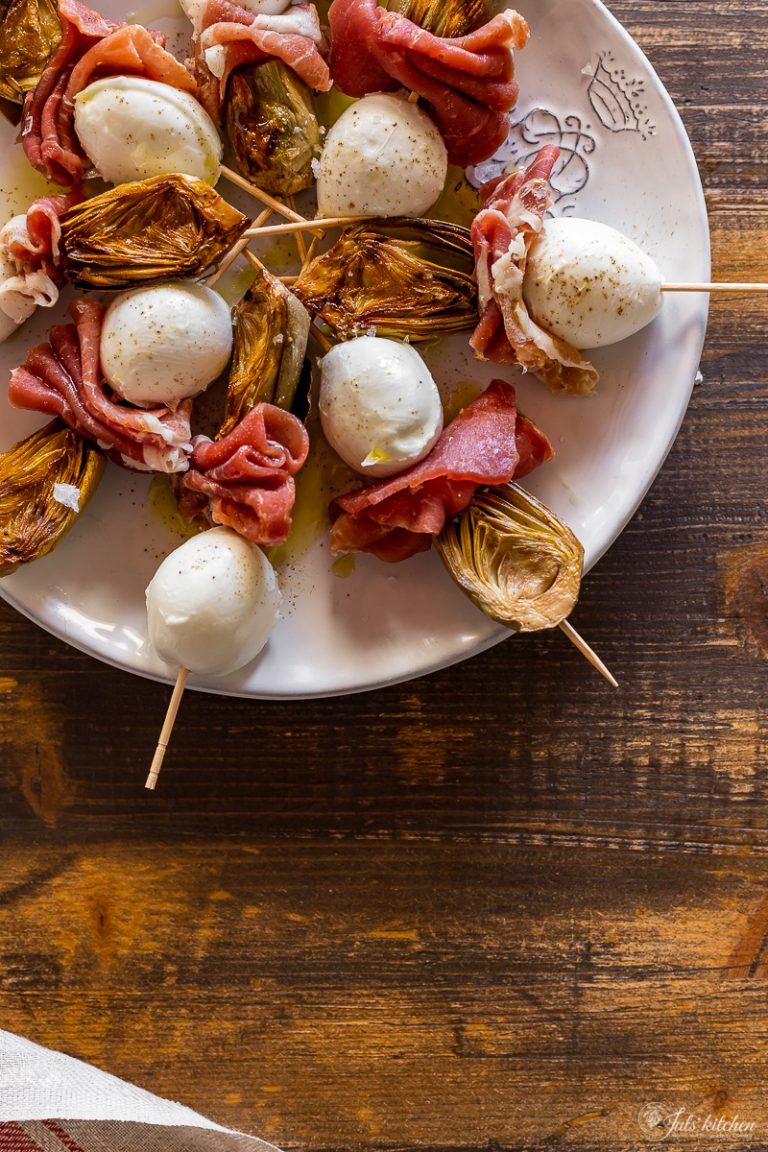 Plating
Prepare the skewers by threading a mozzarella bite, a piece of folded up ham, and finally, a baby artichoke. Season with oil and freshly ground black pepper.
Perfect for:
Sprucing up an informal table setting with friends, be it for a snack, dinner or lunch in the garden