Deconstructed cheesecake with mixed berries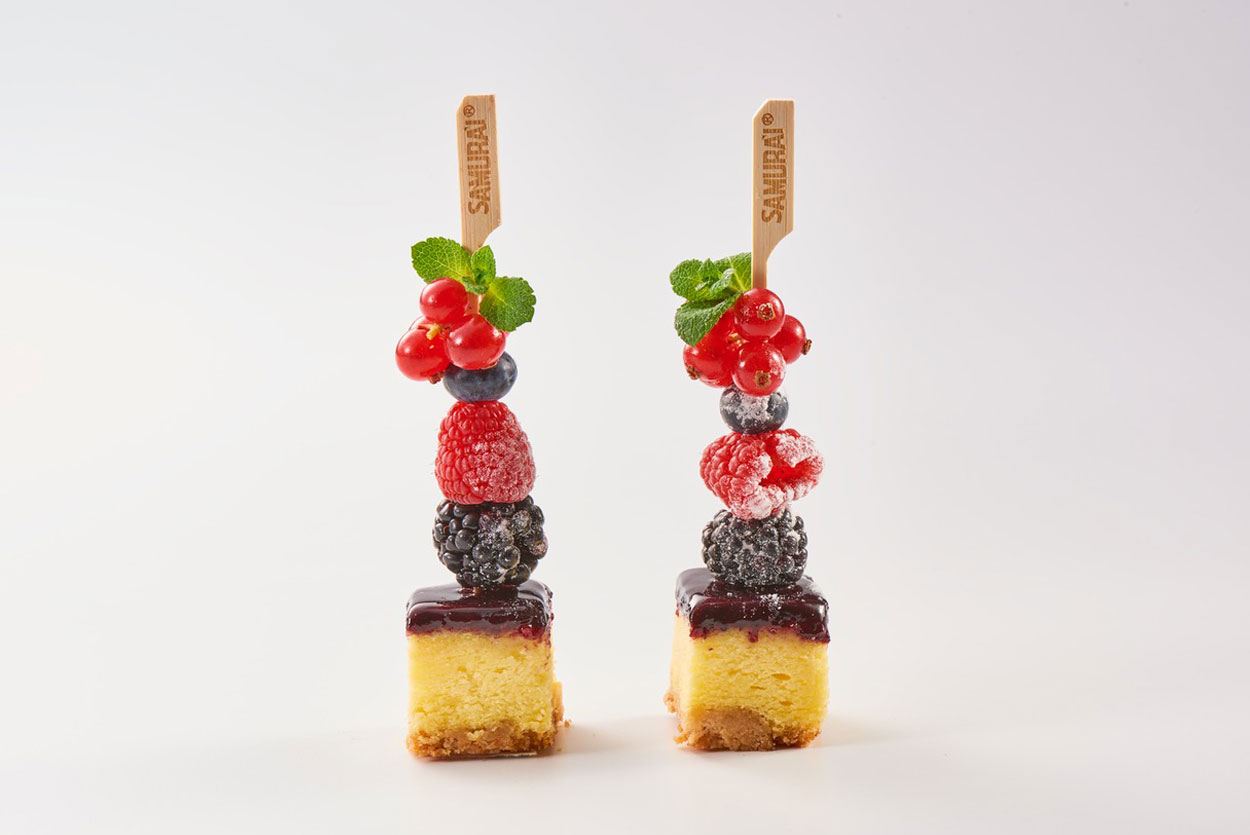 The cold cheesecake recipe is one of the easiest ever to quickly make the most beloved biscuit and cheese dessert.
Difficulty: Easy
Preparation time: 15 minutes

Cooking time: 5 minutes
Doses for: 4 persons

Ingredients
Biscuits 150gr

Biscotti secchi (anche rotti), burro, panna da montare, zucchero a velo, formaggio spalmabile (a scelta tra mascarpone, ricotta, philadelphia, etc.), frutti di bosco misti (more, lamponi, mirtilli, ribes, etc.)
Method
Trita 150 grammi di biscotti e uniscili a 60 grammi di burro fuso per creare la base della cheese-cake: livella il tutto in una tortiera rivestita di carta forno e lascia raffreddare. Monta 300 ml di panna con 150 grammi di zucchero a velo ed infine amalgama il tutto con 250 grammi di formaggio spalmabile. SAMURAI TRICK: aggiungi anche gocce di cioccolata o granella di nocciole o farina di cocco per una torta ancora più golosa! Versa la crema sulla base di biscotti, livella e riponi in frigorifero per almeno 5 ore. Per ottenere l'effetto EXOTIC, una volta raffreddata la torta, frulla un po' di frutti di bosco con un po' di zucchero e addensa la salsa sul fuoco in un pentolino. Taglia la cheese-cake in piccoli pezzi e versa un cucchiaino di salsa su ogni quadratino. Fissa il tutto con uno Spiedo Gourmet Samurai Food con Impugnatura, nel quale avrai infilato i frutti di bosco avanzati e spolverati di zucchero a velo.
Plating
Cut the cheese-cake into small pieces and pour a teaspoon of sauce on each square. Fix everything with a Gourmet Spit in which you have stuffed the advanced berries and dusted with icing sugar.
Perfect for:
eating dessert with your hands but without making a mess
having a snack at home and feeling like you're in Central Park
recycling leftover cheesecake with a surprising effect