Cuttlefish in a gondola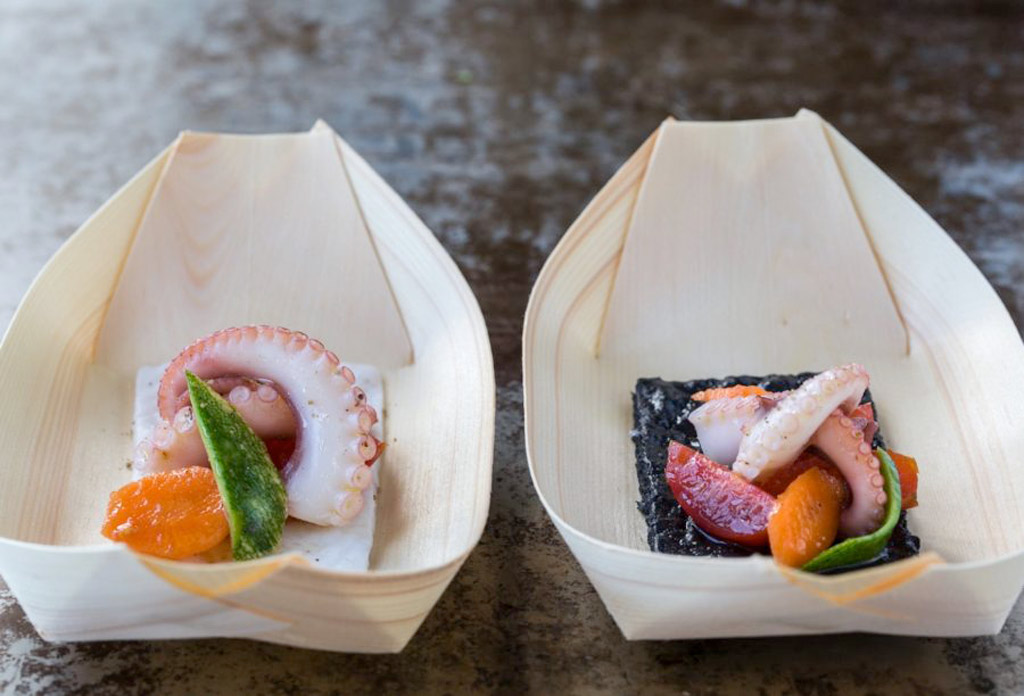 Difficulty: Easy
Preparation time: 15 minutes

Cooking time: 5 minutes
Doses for: 4 people

Ingredients
Cleaned cuttlefish 400 g
Coconut milk 120 g
Red cherry tomatoes 200 g
Courgettes 2
Carrots 2
Salt&Pepper q.s.
Decor Gondola

Method
I'm finally revealing what I decided to cook using Samurai products. It's a quick, easy recipe but it definitely makes an impression!
Cuttlefish sheet: cut the heads of the cuttlefish into strips and blend them along with the coconut milk until smooth and creamy. Take a sieve, turn it upside down and put it on top of a piece of parchment paper. Pass the cuttlefish cream through the sieve with the help of a spatula.
Note: if you want the cuttlefish sheet to be two colours, split the cuttlefish into two portions before blending and add a few drops of cuttlefish ink to one of the portions.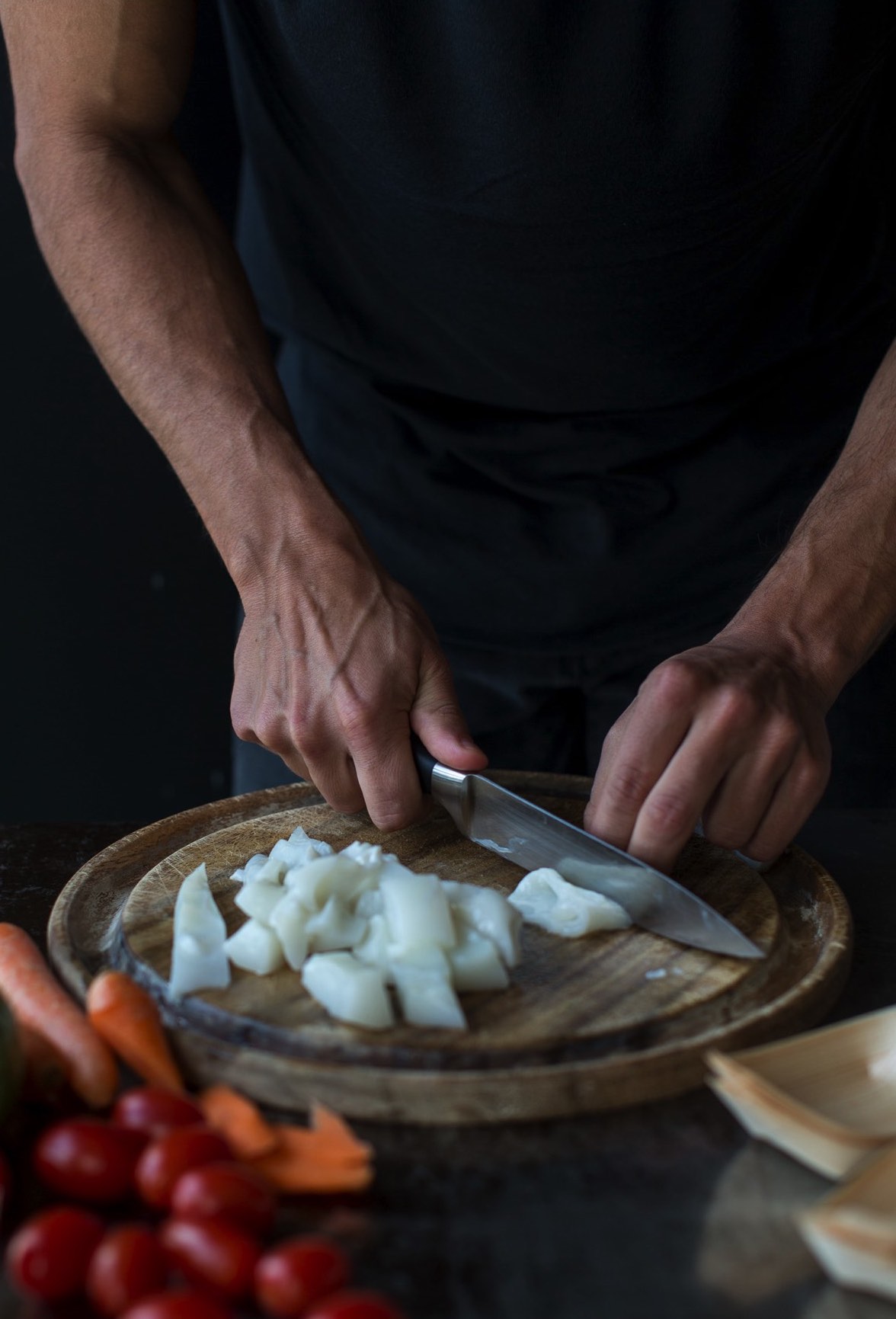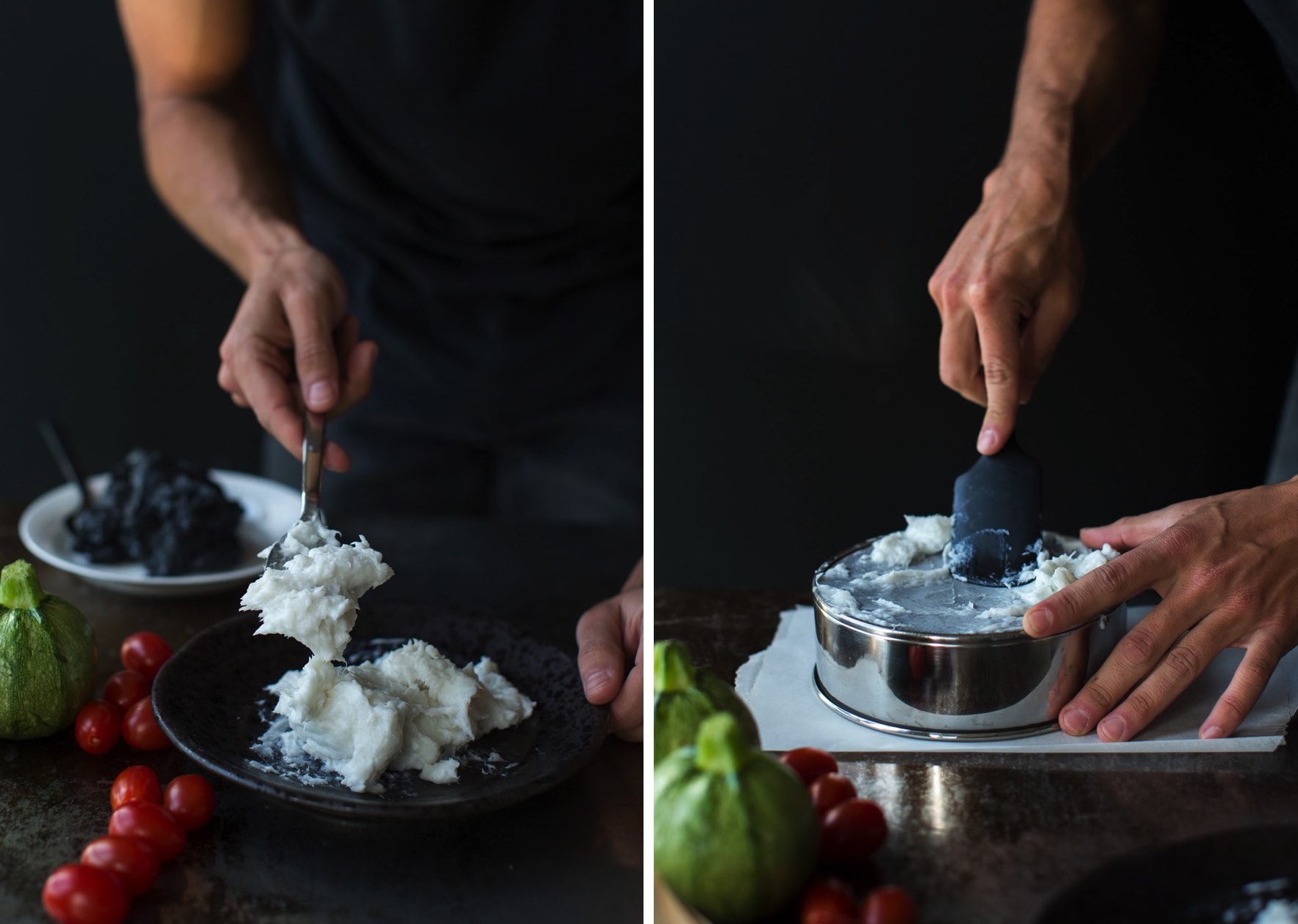 Cover with another sheet of parchment paper and roll out the mixture with a rolling pin to a thickness of 5mm. Steam for 6 minutes.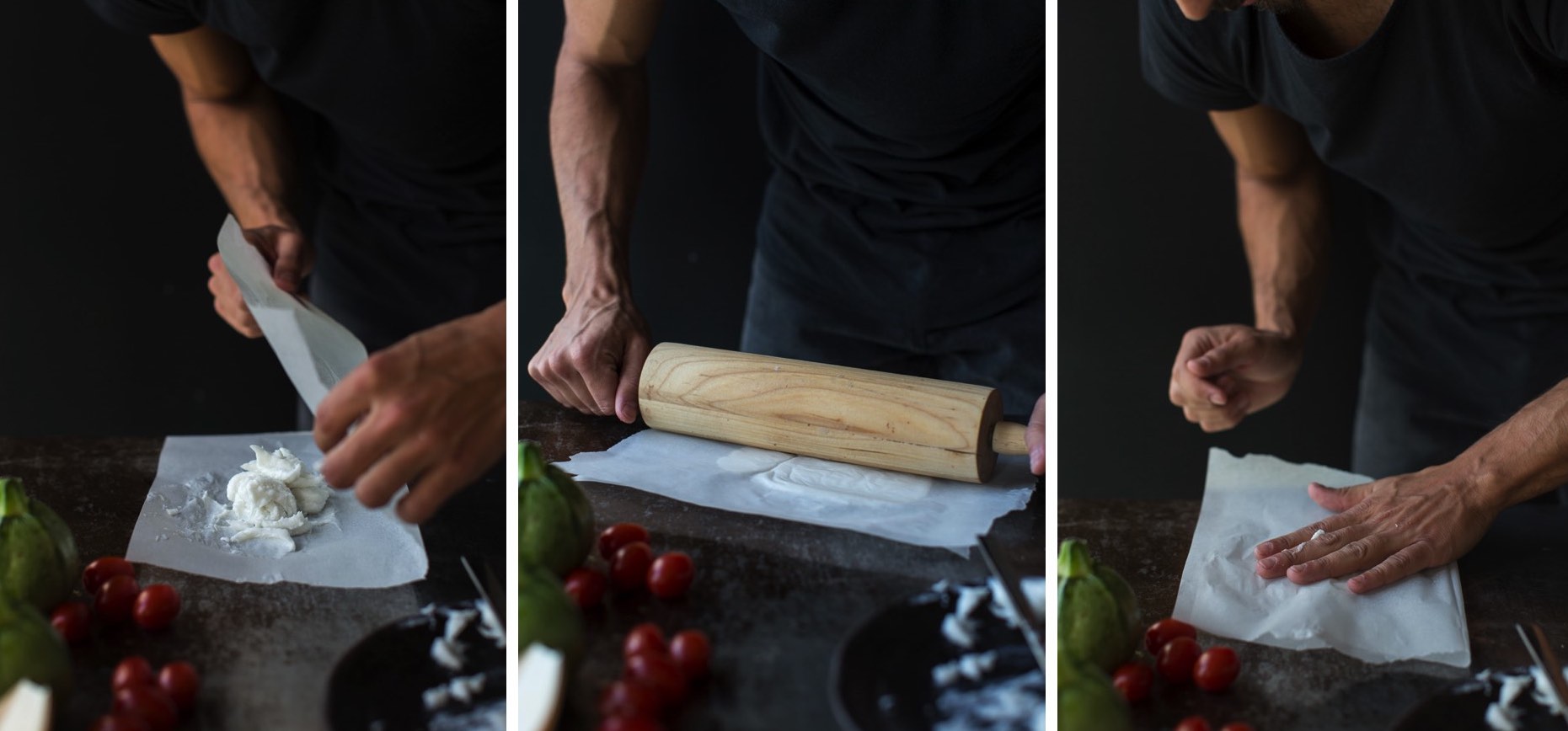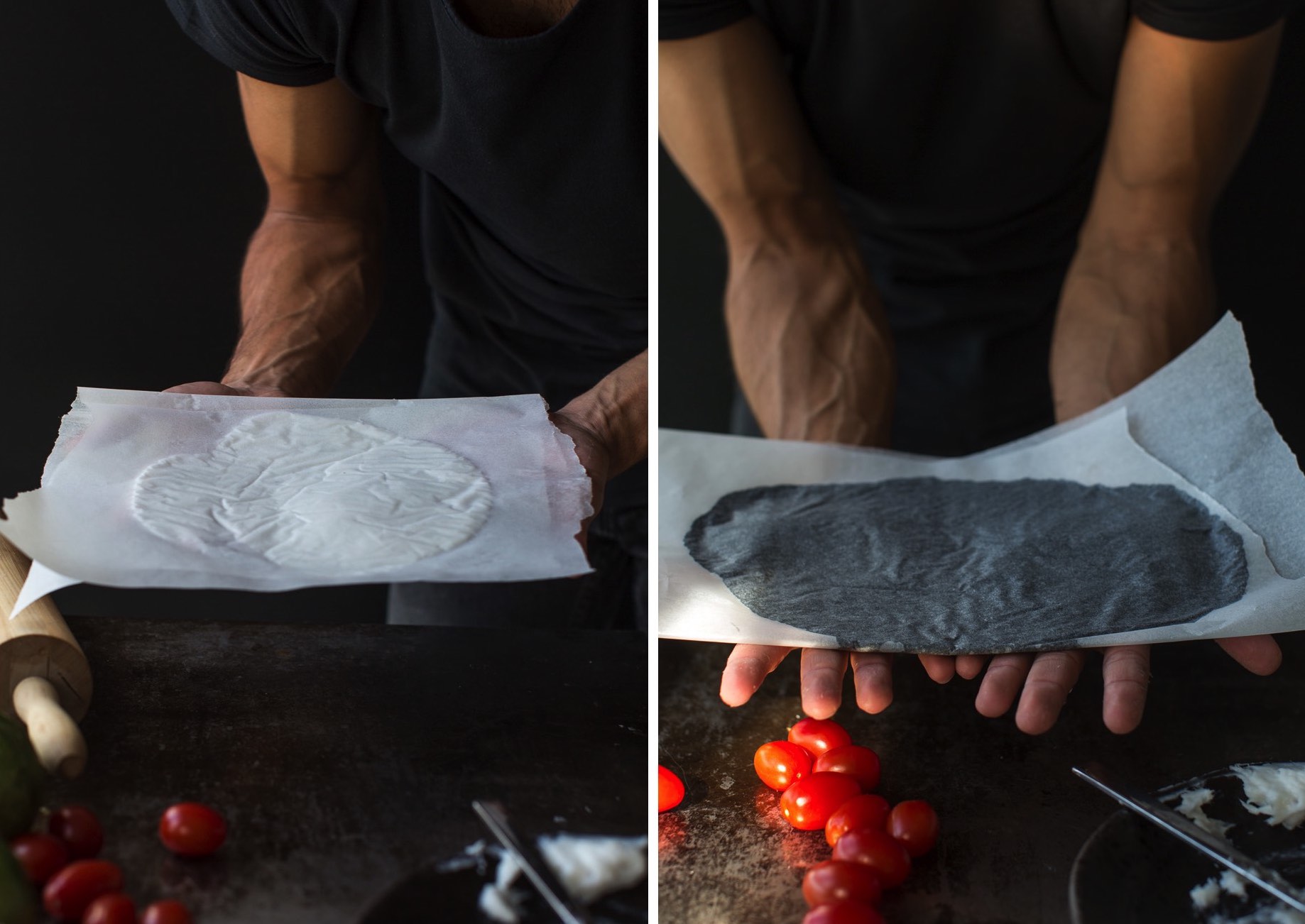 Cut the cuttlefish tentacles into pieces and cook them in the steamer for at least 10 minutes.
When the cuttlefish sheet is cooked, cut it into whatever shape you prefer with a cookie cutter.
Buon appetito!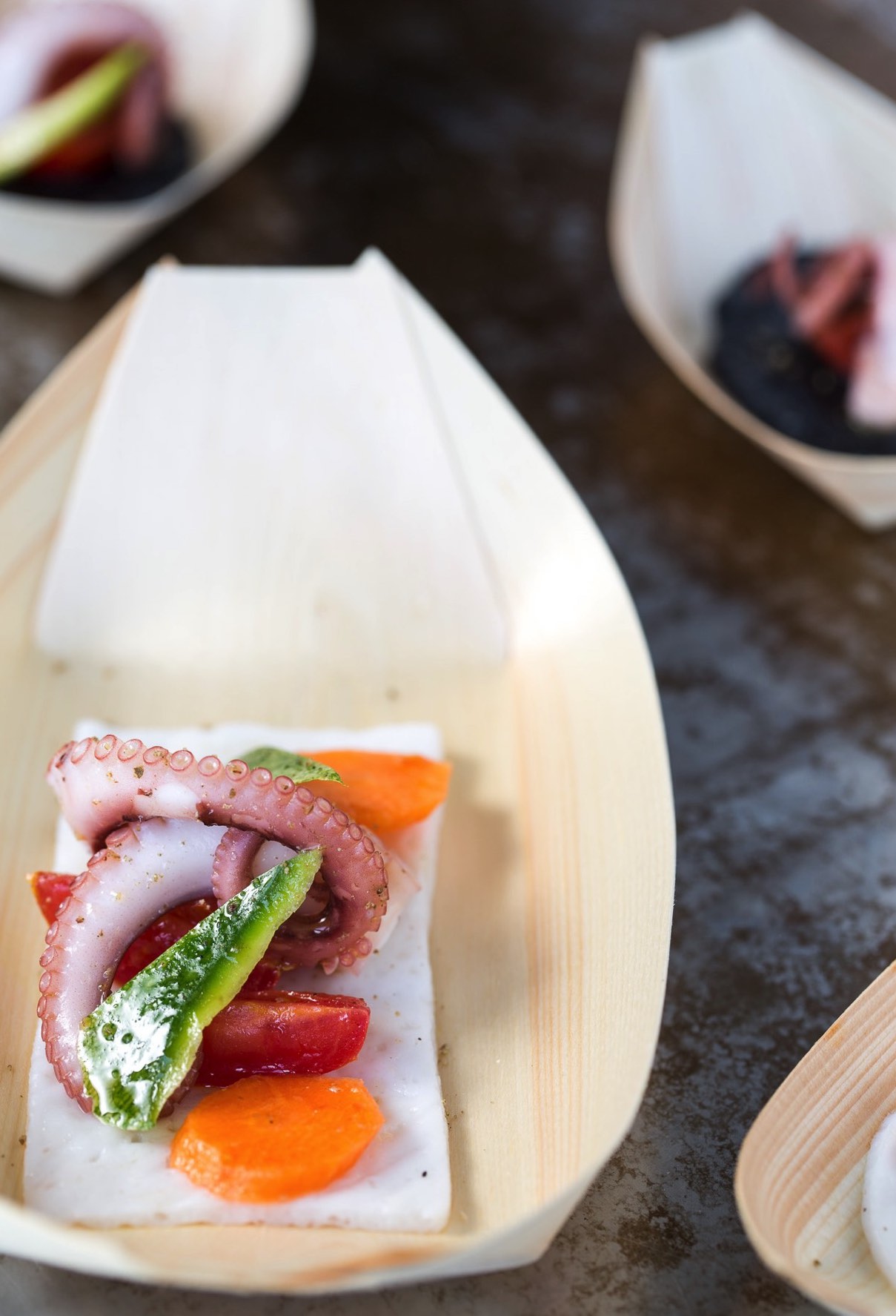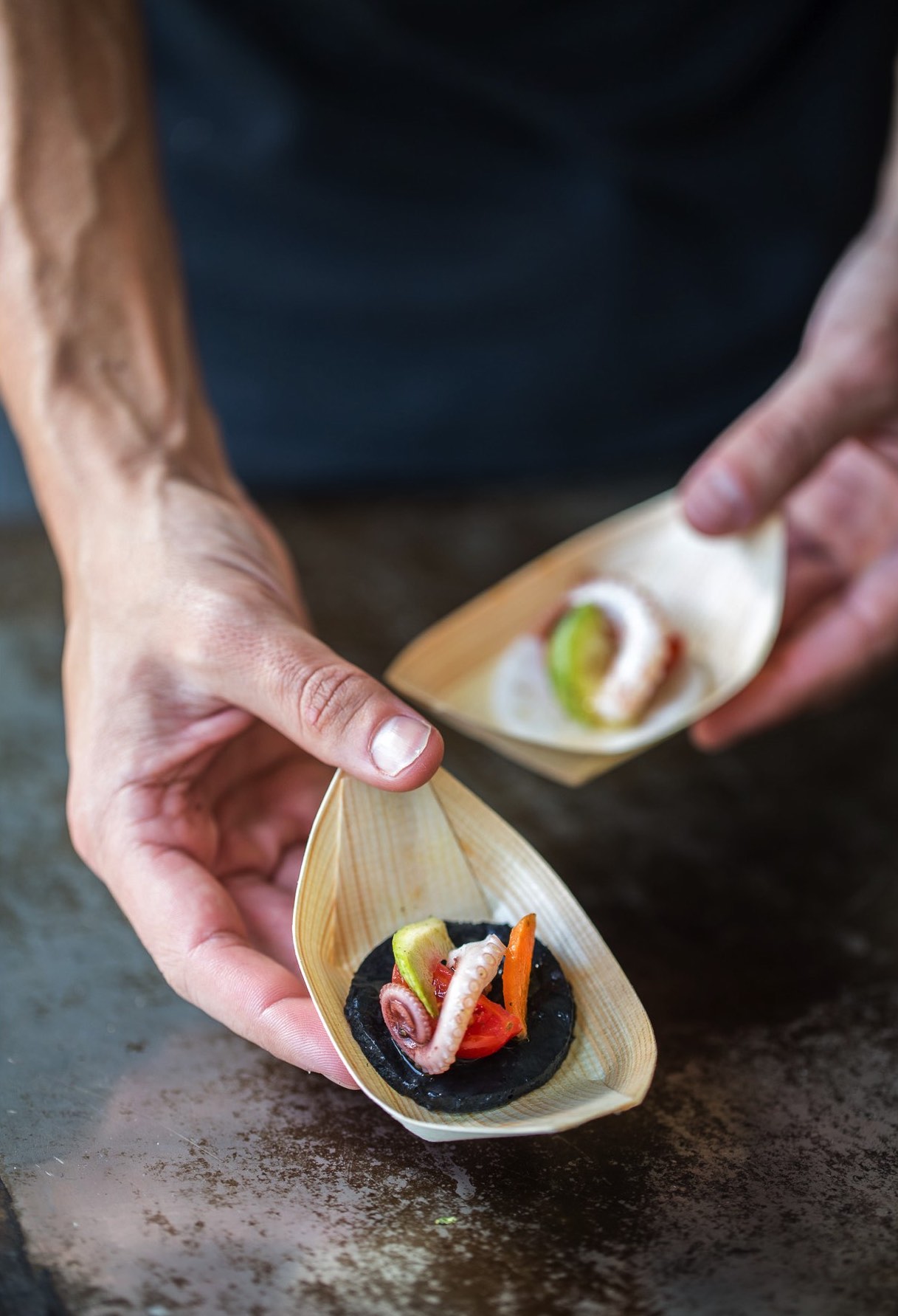 Plating
Combine the tentacles with the vegetables, add oil and pepper and serve on the cuttlefish sheet.
Perfect for:
People who love gourmet yet easy cooking