Vegetable cous cous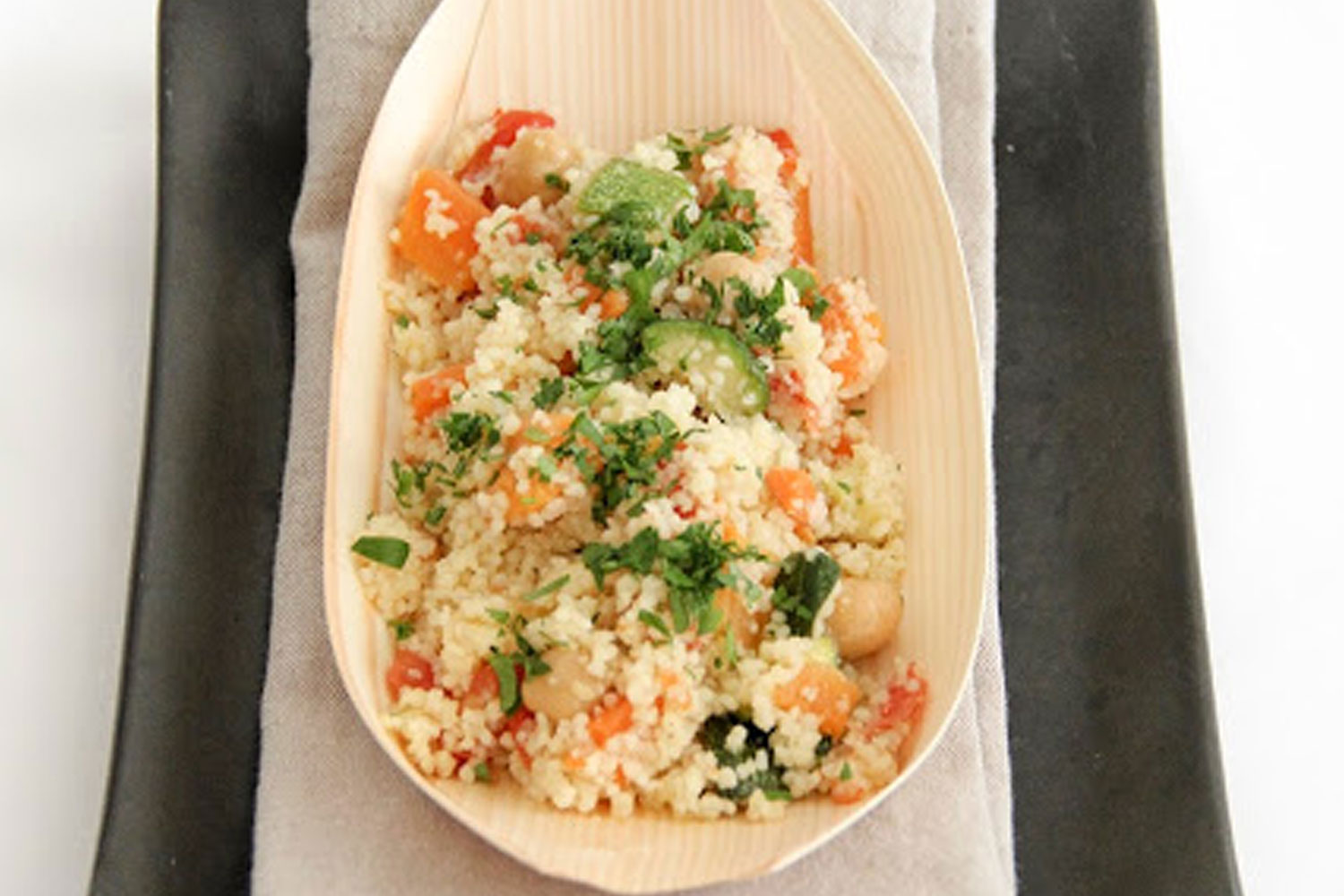 Difficulty: Easy
Preparation time: 25 minutes

Cooking time: 15 minutes
Doses for: 4 people

Ingredients
Pre-cooked cous cous 100 g
Courgette 1
Ripe red tomatoes 3
Carrot 1
White onion 1/2
Pre-cooked chickpeas 100 g
Sprig parsley 1
Extra virgin olive oil, salt q.s.
Decor gondolas

Method
Start by pouring the cous cous into a large bowl. Add the extra virgin olive oil and rake it with the tines of a fork. Gradually pour in salted boiling water and cover the bowl with plastic wrap. Let it rehydrate without lifting the plastic wrap for at least five minutes.
In the meantime, drizzle extra virgin olive oil into a non-stick pan and heat it. Saute the onion cut into cubes and cook the courgette, carrot, and tomatoes that have been washed and cut into same-size pieces. If needed, add hot water to cook the vegetables in the pan. Add salt and complete by adding the chickpeas.
Wash, dry, and chop up the parsley. Set aside. Pour the rehydrated cous cous into the pan with the vegetables and mix thoroughly.
Plating
Serve in a bamboo boat with a generous sprinkling of parsley.
Perfect for:
Preparing a tasty, colourful appetizer with the kids for the whole family