Tasty paccheri with pistachio pesto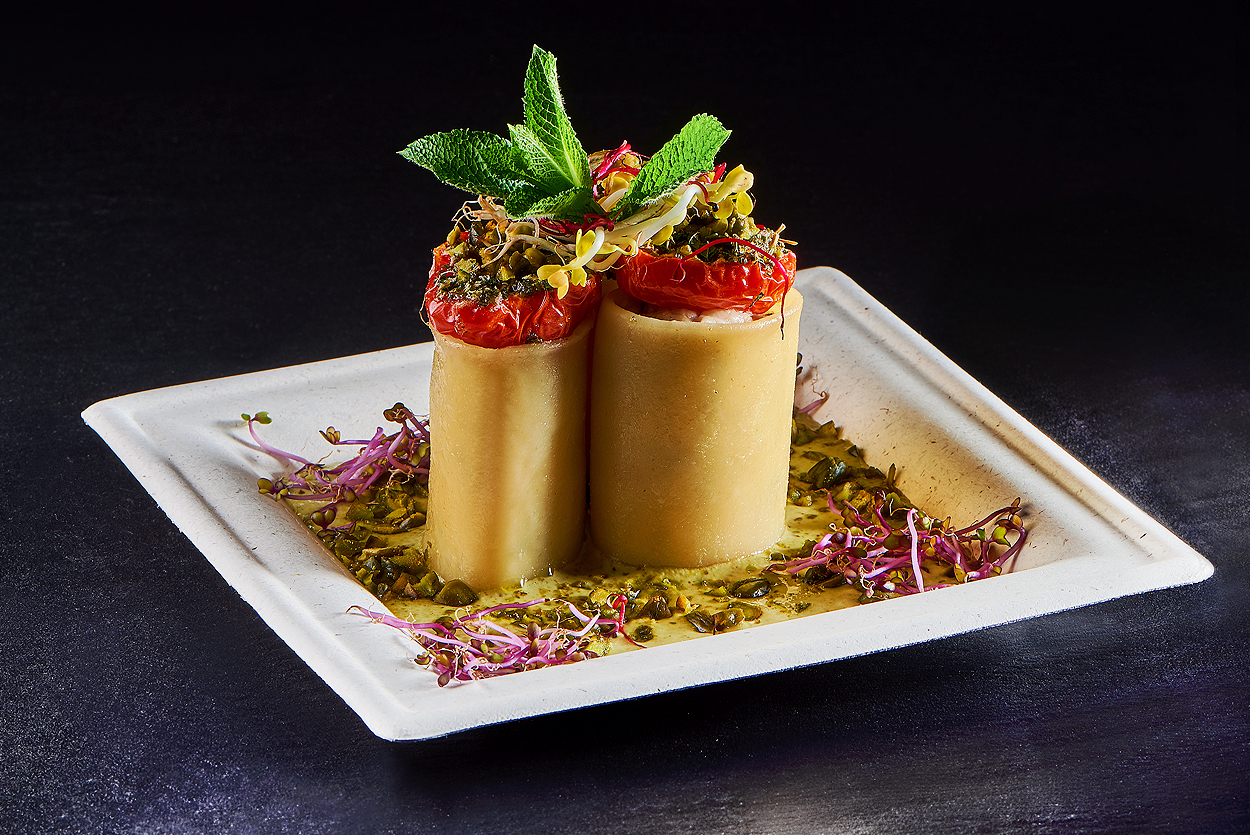 A first course that looks appealing and tastes great.
Difficulty: Medium
Preparation time: 40 minutes

Cooking time: 50 minutes
Doses for: 4 people

Ingredients
Paccheri pasta 400 g
Garlic 2 cloves
Salt, pepper, cream, thyme, marjoram, sugar, nutmeg, basil q.s.
Fresh cherry tomatoes 100 g
Fresh pistachios 200 g
Fresh mushrooms 200 g
Milk 100 ml
Flour 80 g
Butter 80 gr
Samurai gourmet 16x16 plates
Love Skewers

Method
In a bowl mix a clove of garlic, basil, broth, cream, salt, pepper and pistachios to make the roux sauce.
Wash and cut the mushrooms, then place them on a dish.
Peel and chop the garlic, making it brown in a pan with a little oil. Add the mushrooms and brown them.
Pour the milk into a saucepan and bring it to the boil, then add the roux prepared earlier, stir quickly and bring to the boil
Wash the cherry tomatoes and cut them in half, place them on a plate and sprinkle with chopped marjoram, thyme and sugar.
Plating
Using a Samurai Gourmet dish, make a base of pistachio sauce and place a stuffed pacchero vertically in the centre. Close it with the confit tomatoes and a heart of basil.