Strawberry chocolate cake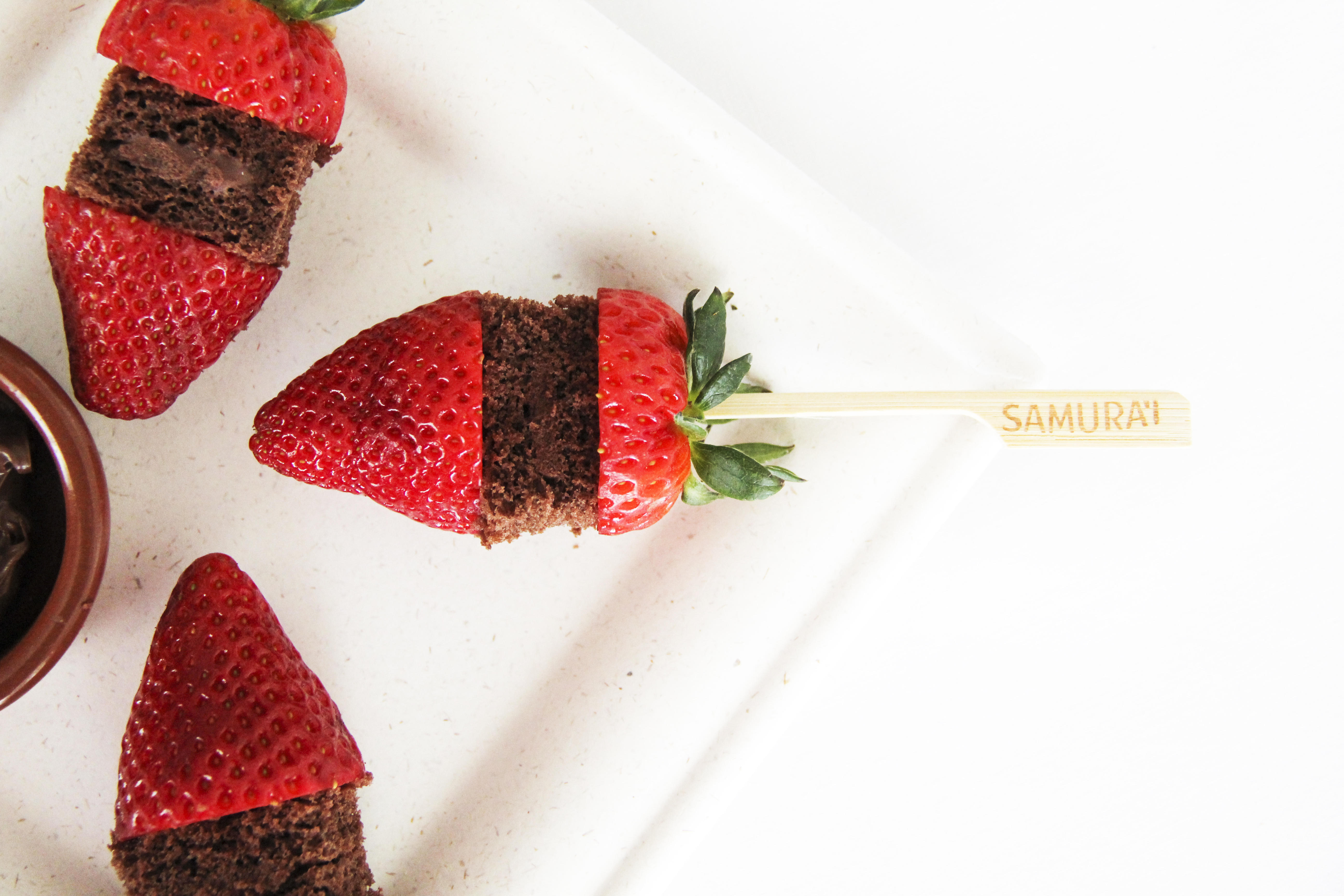 Difficulty: Easy
Preparation time: 15 minutes

Cooking time: 35 minutes
Doses for: 4 people

Ingredients
00 Flour 200 g
Dark cocoa powder 4 tablespoons
Cane sugar 150 g
Egg 2
Peanut oil 100 ml
Milk 200 ml
Vanilla-flavoured baking powder 1 packe
Hazelnut cream q.s.
Gourmet skewers

Method
Strawberry chocolate cake
In a large bowl, mix the eggs, peanut oil and milk with a whisk.
Gradually add the flour, sugar, cocoa, and baking powder: continue whisking until the mixture is smooth.
Pour into a 24cm (diameter) tin and bake the cake in a conventional oven at 180°C for 35 minutes, or until a toothpick inserted in the centre comes out clean.
Plating
Allow the cake to cool completely before cutting it into cubes. Wash and dry the strawberries, cut them in half. Skewer the top of the strawberry with a toothpick, then a cake cube, and finally the other half of the strawberry.
Serve with hazelnut cream, which can be used to dip the strawberries.
Perfect for:
Preparing a tasty, colourful appetizer with the kids for the whole family