Squid stuffed with ricotta cheese on a bed of spinach and peas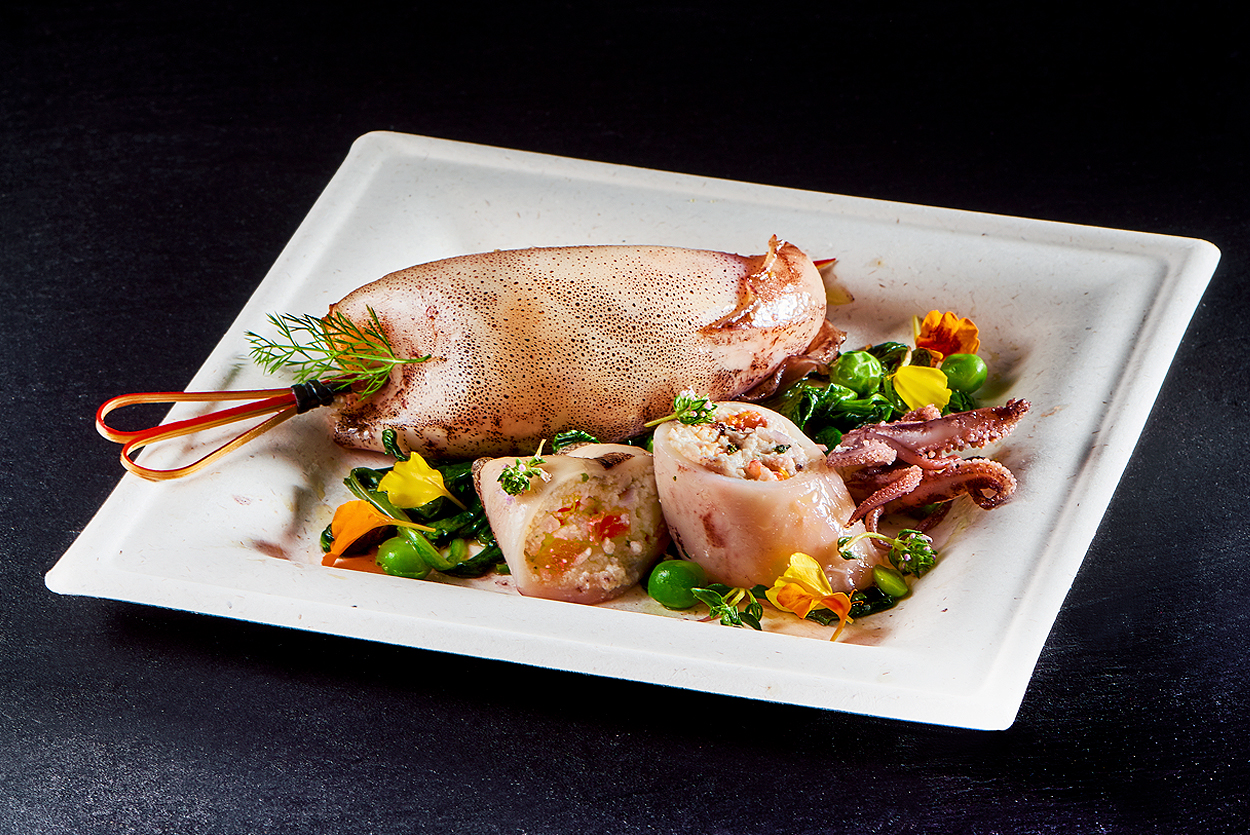 How to serve stuffed squid, a quick and easy recipe for a light, nutritious dish, with flavoured ricotta to be served on a bed of spinach and peas. Ideal as a main course for a romantic dinner, or as elaborate finger food when served in small pieces.
Difficulty: Easy
Preparation time: 40 minutes

Cooking time: 20 minutes
Doses for: 4 people

Ingredients
Squid 500 g
Ricotta cheese 200 g
Prawns 2
Cherry tomatoes 200 g
Shallot 1
Parsley 10 g
Thyme, extra virgin olive oil, salt and pepper q.s.
Breadcrumbs 4 tablespoons
Grana Padano cheese 4 tablespoons
Spinach 100 g
Peas 100 g
Samurai gourmet 20x20 plates
Love Skewers

Method
To prepare the base for the stuffed squid, you can pan-fry spinach and peas with oil, salt and pepper.
Wash and clean the squid and prawns thoroughly.
To prepare the filling, place the ricotta cheese in a steel bowl, adding the finely chopped tomatoes, shallots and prawns.
Season by adding the chopped parsley, fresh thyme, breadcrumbs, Grana Padano cheese and oil, salt and pepper.
Mix everything gently.
Put the filling in a piping bag to fill the squid that will then be closed with a skewer.
Bake at 200° for 10 minutes
Plating
Place the squid on the bed of peas and spinach. Use the Samurai Love skewer to close it and give the dish a romantic, spectacular effect.
SAMURAI PARTY IDEA: You can serve the stuffed squid as finger food by cutting it into slices and placing it on a skewer.