ROCKET FRITTATA ROLL-UP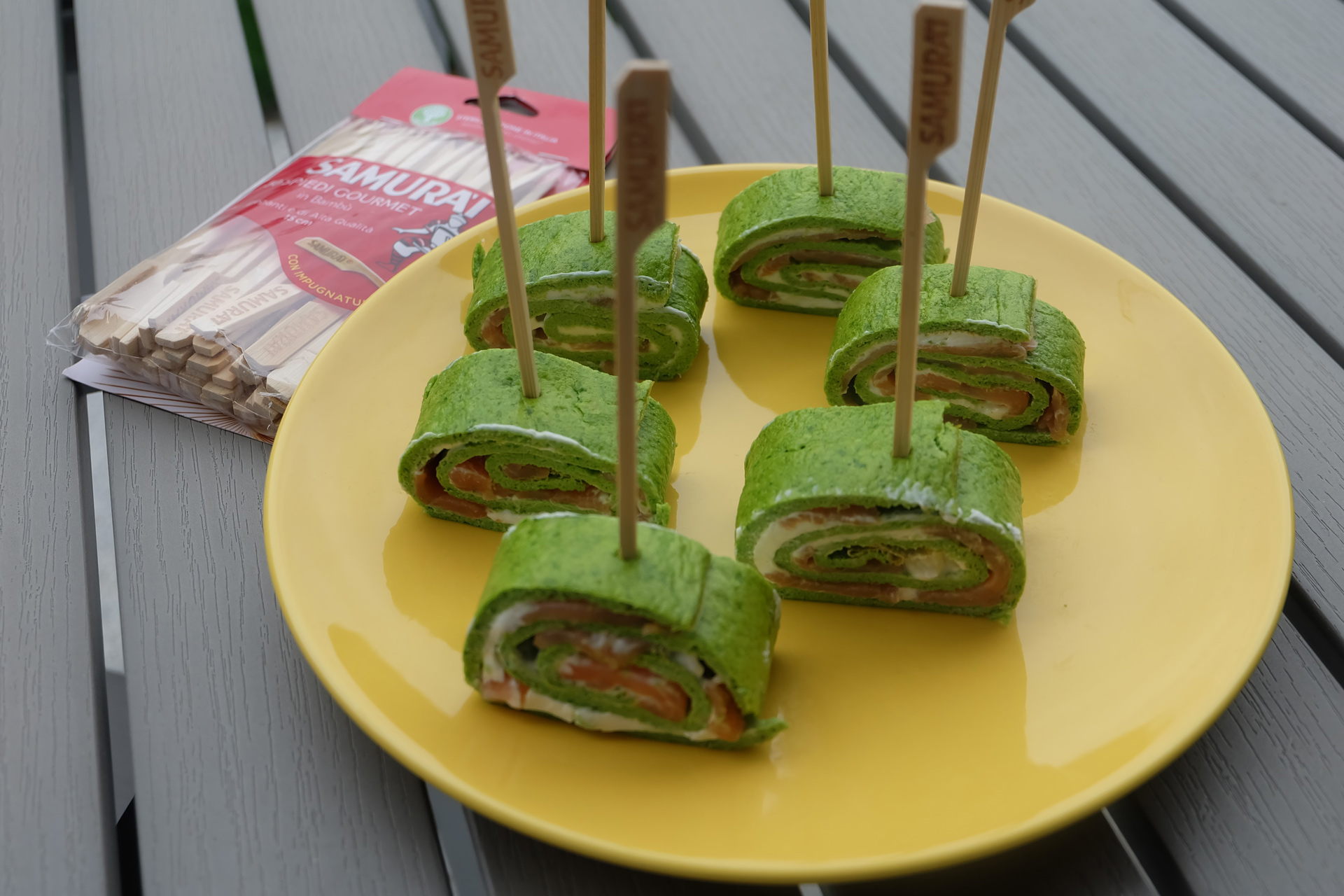 Difficulty: Easy
Preparation time: 20 minutes

Cooking time: 15 minutes
Doses for: 2 rolls

Ingredients
Rocket 150 g
Eggs 6
Salt and pepper, olive oil q.s.
Grated Parmesan cheese 40 g
Cream cheese 200 g
Salmon 200 g
Gourmet skewers

Method
Gently wash and dry the rocket. Mince the rocket in a kitchen mixer with a drizzle of oil for 10 seconds at turbo speed. Add the eggs, salt and pepper, Parmesan, and mix for 2 minutes at speed 4. Cook the mixture on a silicone oven mat or in a baking tray lined with parchment paper. Bake for 15 minutes at 180°C. Once it's done, let it cool down and remove it from the silicone mat. Fill it and roll it up. Let it rest in the refrigerator.
Plating
When it's time to serve, slice and serve, securing the individual rolls with SAMURAI GOURMET skewers. Buon Appetito! You can change the filling to your taste using mozzarella or cold cuts.
Perfect for:
I'm here today to show my you rocket frittata roll-up, an original, tasty way to bring a classic Italian dish to the table. Filled and rolled up, it can be prepared ahead of time: it can be served cold and is also perfect for happy hour or buffet-style parties. The Samurai Gourmet Skewers will give it an extra touch of elegance.