Octopus skewer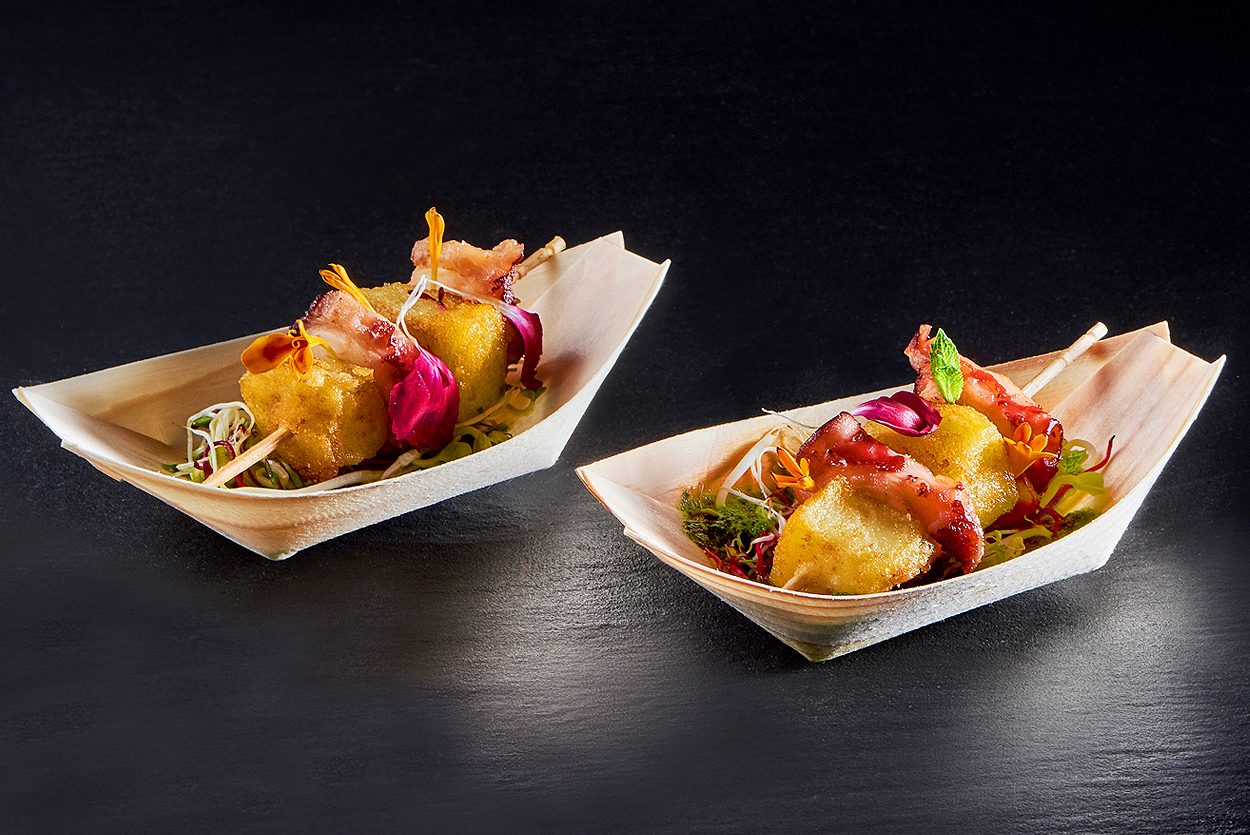 Octopus and potato skewers in Samurai style, a simple and creative dish to share with friends during an aperitif or to enjoy for a light dinner.
Difficulty: Easy
Preparation time: 40 minutes

Cooking time: 30 minutes
Doses for: 4 people

Ingredients
Tortiglioni pasta 300 g
Squid 500 g
Garlic, oil, salt, pepper, paprika q.s.
Cherry tomatoes 200 g
Parsley 2 teaspoons
Prawns 500 g
Olives 50 g
Octopus 800 g
Potatoes 400 g
Anchovy paste 20 g
Lemon 1
Decor skewers
Decor Gondola

Method
Cut the squid into slices and the prawns into small pieces.
Put some oil and a clove of garlic in a pan. Brown and add the cherry tomatoes cut in half, the olives and a little salt. Let the sauce cook for a few minutes, stirring often.
Add the squid and prawns to the sauce and cook for a few minutes.
Cook the tortiglioni, drain them al dente and season with the fish sauce.
Boil and then grill the octopus.
Boil the potatoes and dice them.
Make a parsley pesto with oil, salt, anchovy paste, lemon juice and pepper.
Cut the octopus into small pieces and season it with potatoes, salt, oil and paprika.
Plating
In a Samurai Gourmet Gondola, prepare a bed of parsley pesto and place the skewer with potatoes and octopus.
Samurai Party idea: place the skewer vertically on the gondola as if it were the sail of a boat for a creative and spectacular effect.