Lemon and poppy seed pound cake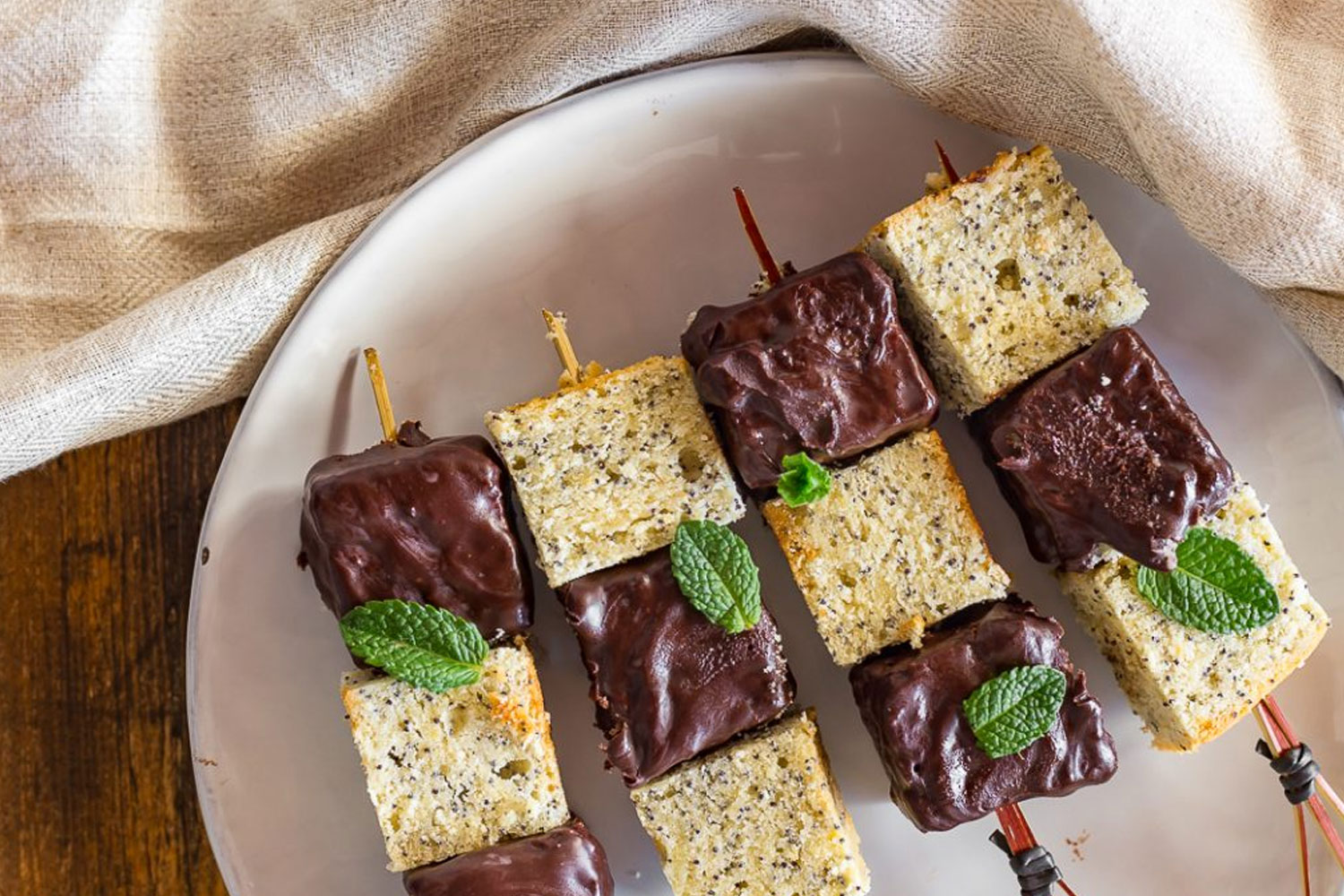 Difficulty: Easy
Preparation time: 15 minutes

Cooking time: 30 minutes
Doses for: 4 people

Ingredients
Lemon and poppy seed pound cake
Granulated sugar 180 g
Butter at room temperature 180 g
Zest and juice of lemon
Medium eggs 3
00 flour 180 g
Baking powder 8 g
Pinch of salt 1
Poppy seeds 3 tablespoon

For the ganache
80% dark chocolate 150 g
Fresch cream 80 ml
Gourmet skewers

Method
Cream the butter with the sugar and lemon zest until white and frothy. The lemon will unleash its intense aroma from the bowl: this is a guarantee that your cake will be permeated by the same aroma.
Add the eggs, one at a time, and at the end, the flour sifted with the baking powder and salt.
Incorporate the lemon juice and the poppy seeds.
Butter and flour a round 18cm-diameter mould, fill it with the cake batter, level the surface and put it into the oven pre-heated to 180°C.
Bake for about 30 minutes, or until golden brown and cooked through. Test it with a toothpick.
Let it cool completely and cut it into same-sized cubes.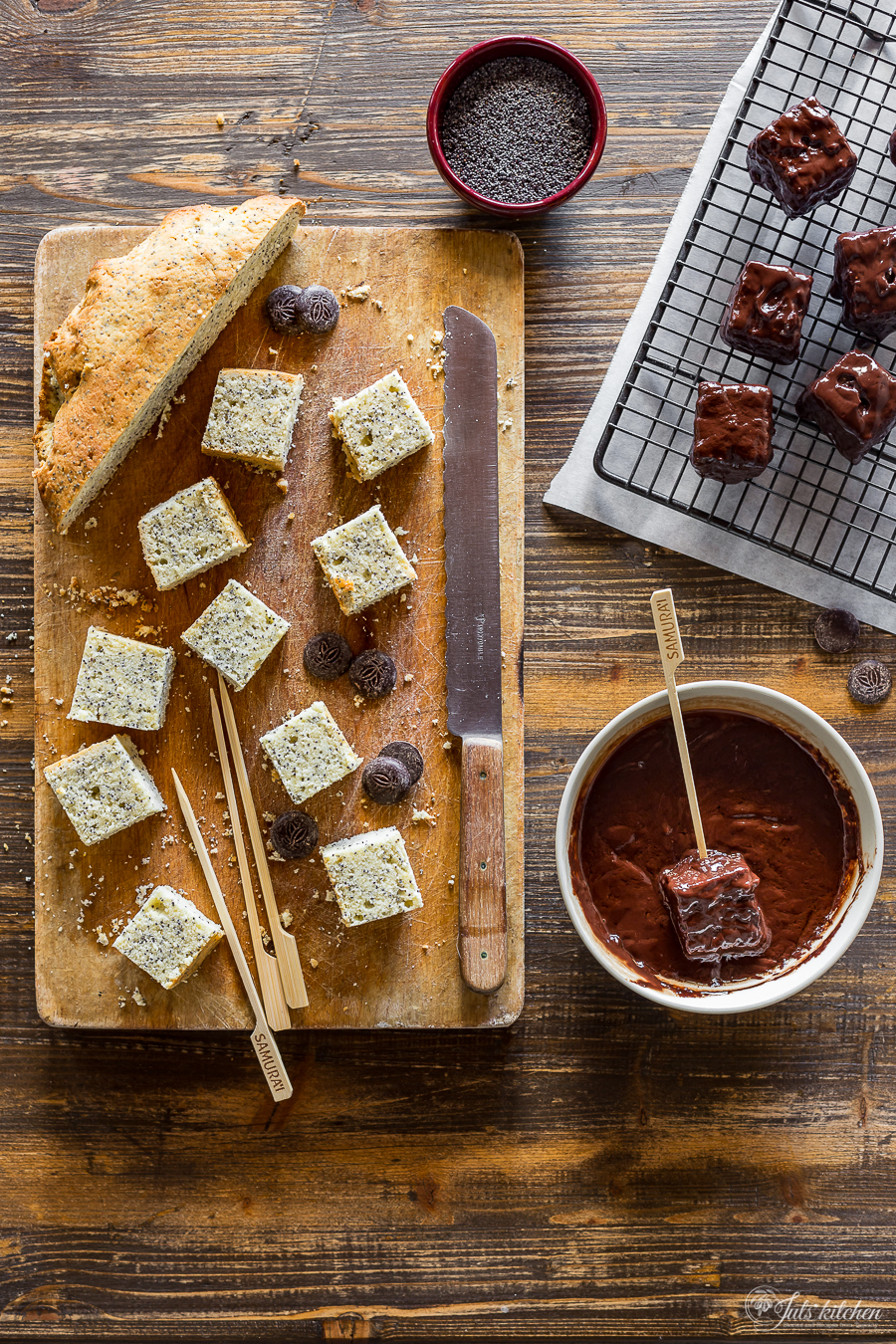 Prepare the chocolate ganache. Melt the chocolate in a bain marie, add the cream and whisk until smooth.
Dip half of the cake cubes into the chocolate using a toothpick, then set them on a rack to drip.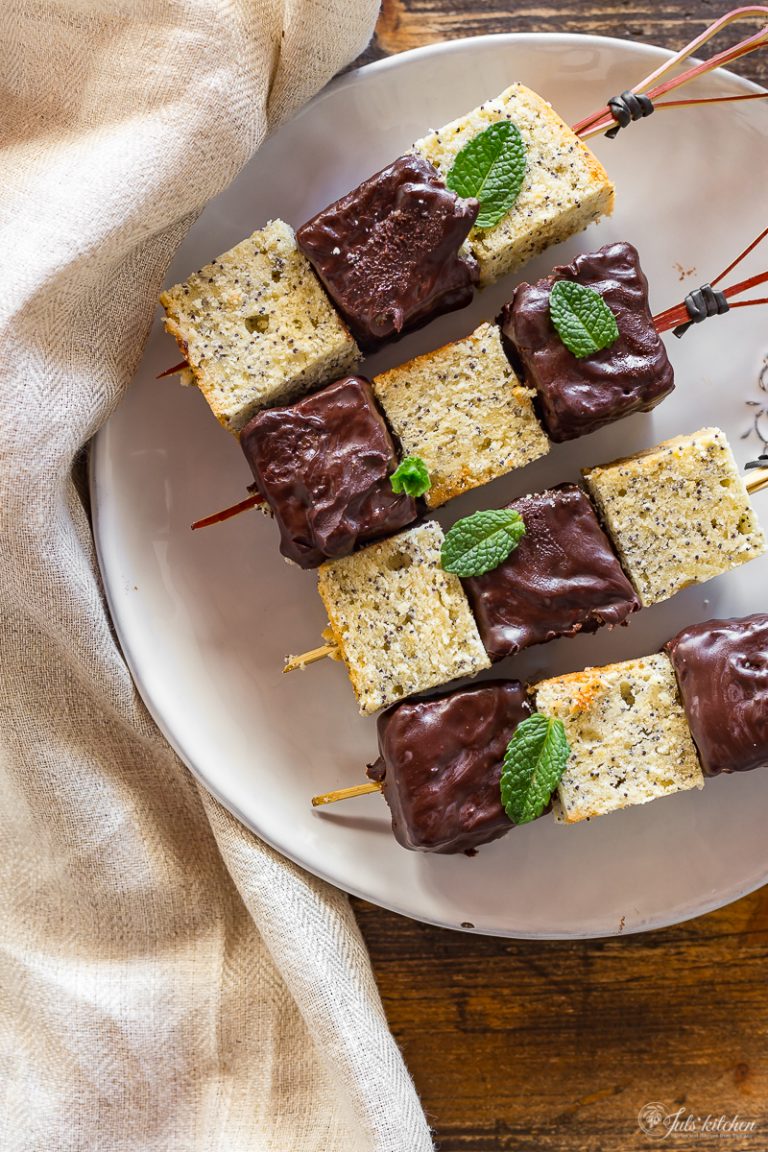 Plating
When the chocolate has solidified, alternate the cubes on toothpicks and garnish with mint leaves. You can keep them in the refrigerator for a day or two. Remember to let them come to room temperature before serving.
Perfect for:
Sprucing up an informal table setting with friends, be it for a snack, dinner or lunch in the garden