Land and sea black Venus rice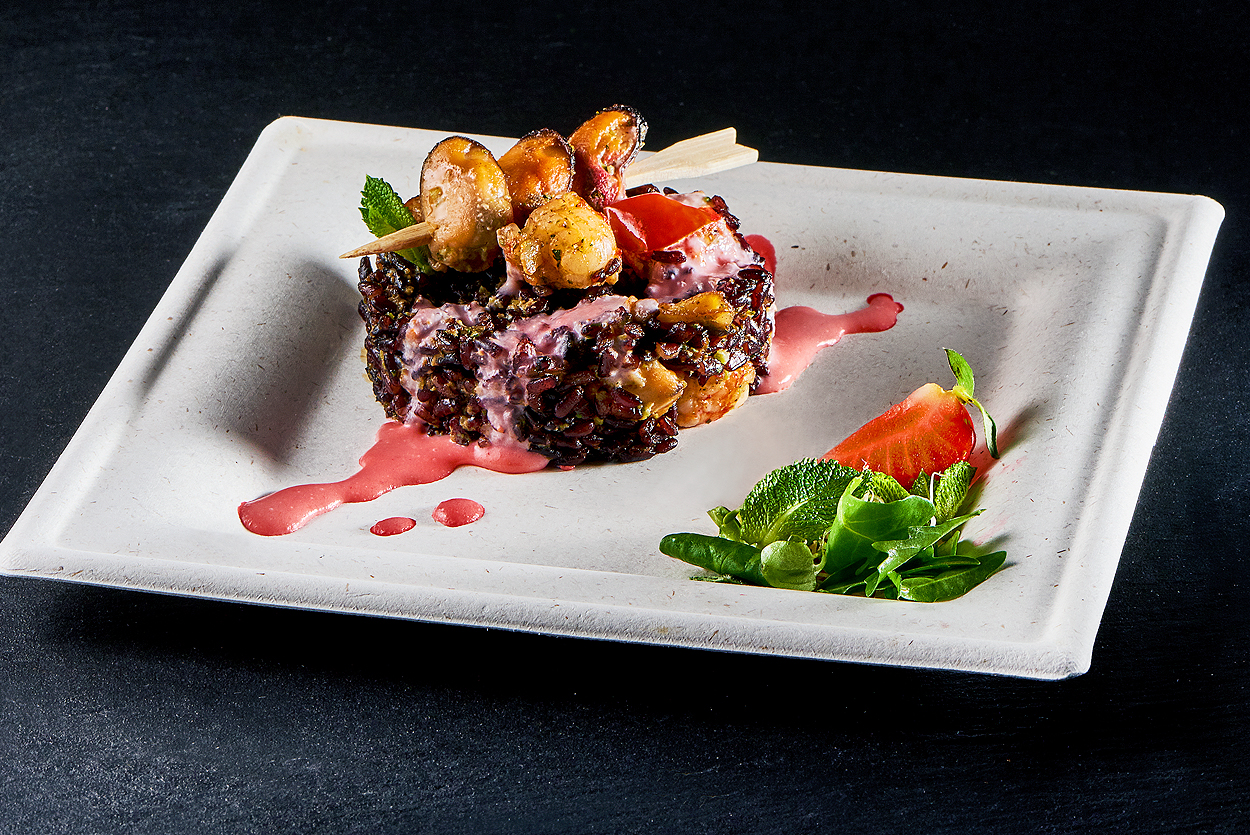 Venus rice with mussels, clams and prawn tails, a light but tasty dish for a first course or an aperitif which lets you stay in shape without giving up on taste.
Difficulty: Medium
Preparation time: 50 minutes

Cooking time: 30 minutes
Doses for: 4 people

Ingredients
Black Venus rice 320 g
Mussels 1 kg
Clams 700 g
Prawn tails 8
Garlic 4 cloves
Black pepper q.s.
Extra virgin olive oil 5 tablespoons
Cherry tomatoes 8
Fine salt q.s.
Samurai gourmet 20x20 plates
Flower Skewers

Method
Cook the rice in salted water.
Clean the mussels and clams leaving them in salted water until they are used.
Put 2 tablespoons of oil and a clove of garlic in a pan, add the clams and wait for them to open.
Put the mussels, two cloves of garlic and a little pepper in another pan and cook until they open.
Peel the prawns and cut them into pieces
Shell the mussels and clams keeping a little cooking water aside
Put 3 tablespoons of oil and a crushed clove of garlic in a non-stick pan, cook for a few minutes, add the cherry tomatoes, prawn tails and rice, stirring. Add 2/3 tablespoons of cooking water, mussels and clams and mix well.
Plating
Use a mould to serve the rice on the plate. You can decorate the rice with some shellfish and cherry tomatoes placed on a Samurai Flower skewer for a creative and original effect.