Fish pastilla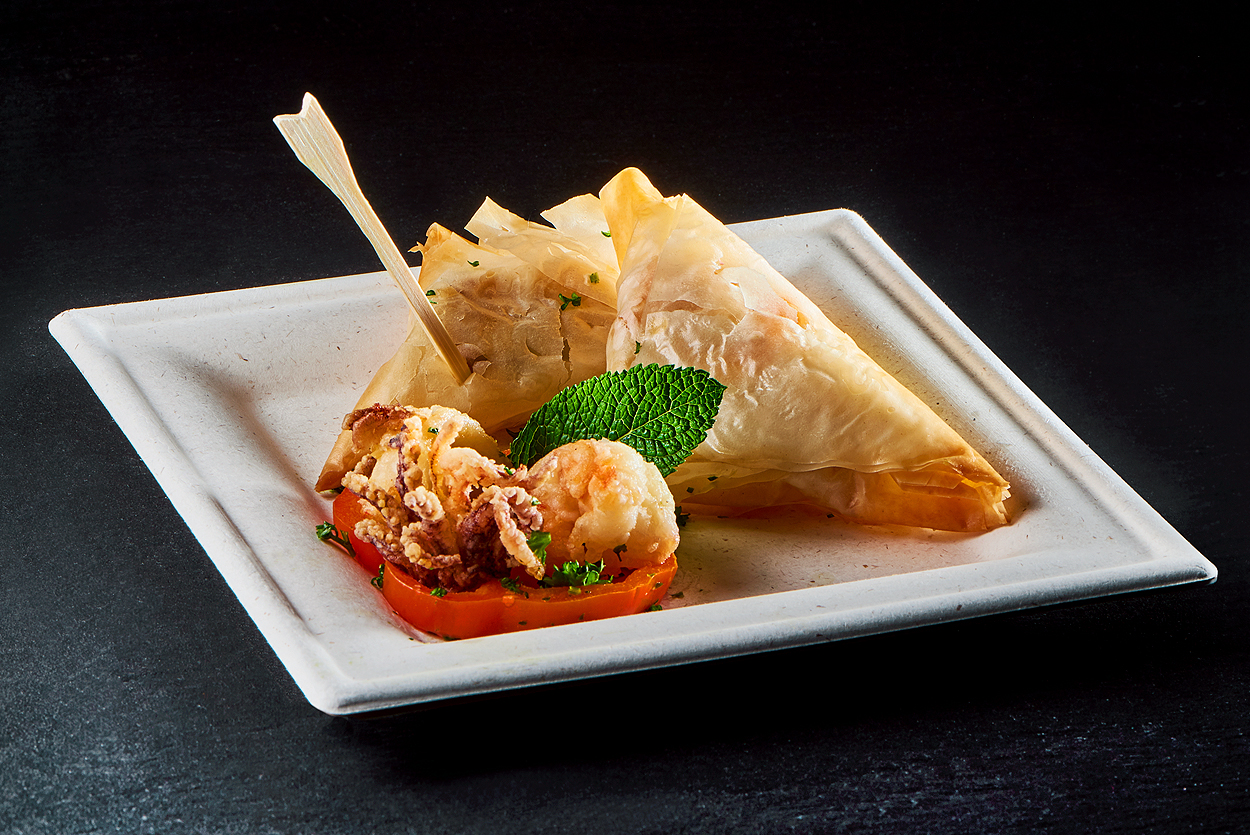 Amaze your friends with an ethnic recipe! Fish pastilla is a dish of Moroccan origin served as an appetizer, which is also ideal as very tasty finger food to be served with good wine.
Difficulty: Medium
Preparation time: 70 minutes

Cooking time: 25 minutes
Doses for: 4 people

Ingredients
Vegetable oil 4 tablespoons
Chopped onions 2
Chopped garlic 1 clove
Paprika 1 tablespoon
Chopped almonds 100 g
Sugar 1 tablespoon
Brick pastry 8 sheets
Rice noodles 450 g
Melted butter 100 g
Parsley 2 tablespoons
Salt and pepper q.s.
Shrimps 1 kg
Squid 1 kg
Lemons 2
Samurai gourmet 20x20 plates
Flower skewers

Method
Start by cleaning the shrimps and the squid
Cut the squid into rings and fry them. Boil the water in a pot and add the shrimp
Cook the rice noodles for a few minutes
Brown the garlic and onion in a pan, adding the rice noodles and 500g of squid and shrimps, season to taste with salt and paprika.
Place the sheets of brick pastry one by one on a baking tray, brushing them with melted butter, between one sheet and another; put the filling in the last sheet and then close it.
Prick the surface of the pastilla and bake for 40 minutes at 180° until the surface is golden brown.
Plating
You can serve the pastilla on a Samurai Decor plate with lemon and almond wedges, placing it on a slice of lettuce. Accompany them with the rest of the prawns and squid, putting them on a skewer for a more creative effect.