Chicken cacciatora skewers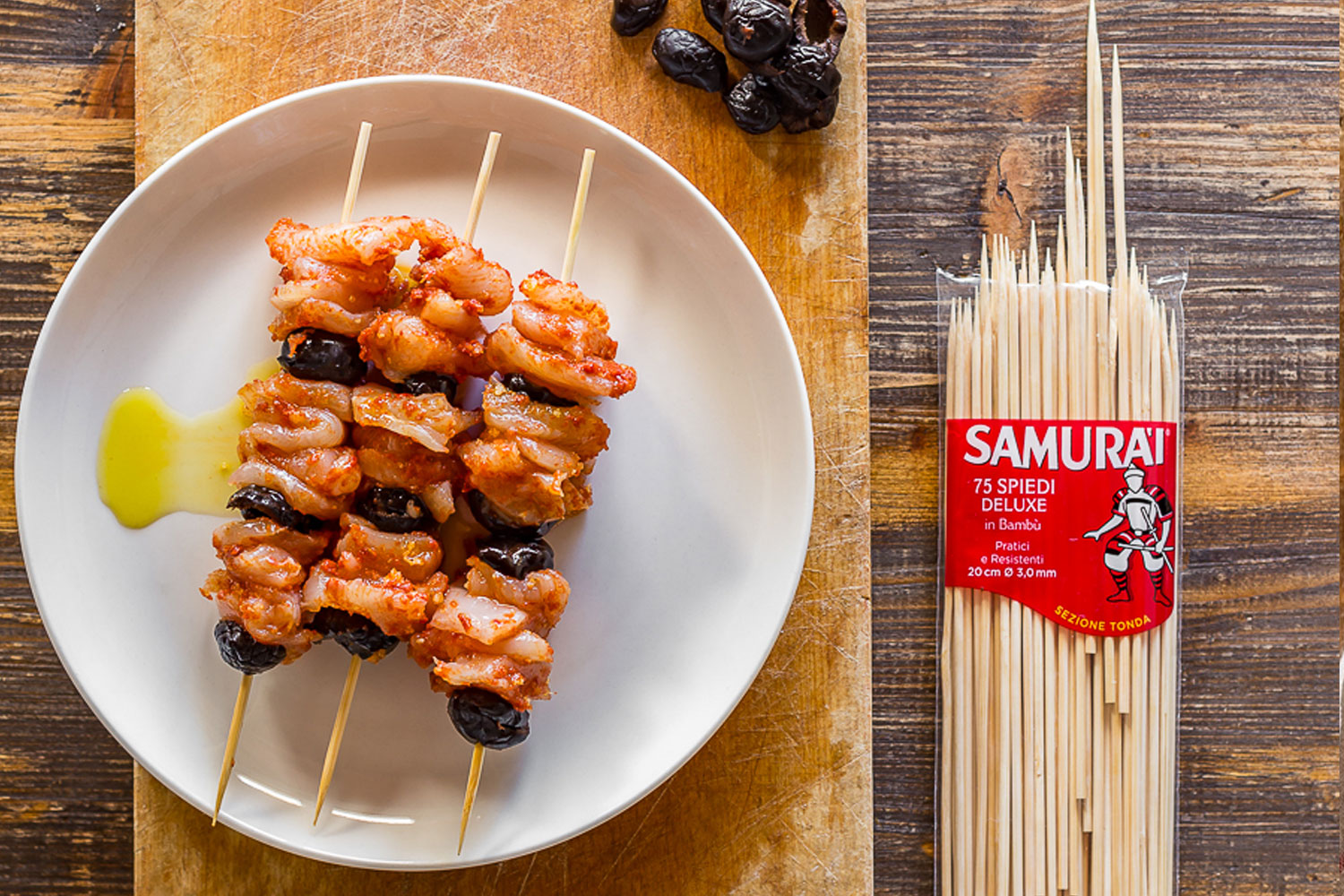 Difficulty: Easy
Preparation time: 10 minutes

Cooking time: 5 minutes
Doses for: 8 skewers

Ingredients
Chicken breast (you can also use the tastier meat from a drumstick or thigh) 400 g
Tomato paste 2 tablespoons
Garlic 1 clove
Extra virgin olive oil q.s.
Black olives 30
Deluxe skewers

Method
Cut the chicken breast into bite-sized pieces, put it into a bowl, and add the tomato paste, chopped garlic, and a few tablespoons of extra virgin olive oil. Mix with a spoon to coat the chicken in the marinade, cover with plastic wrap, and refrigerate for a couple of hours.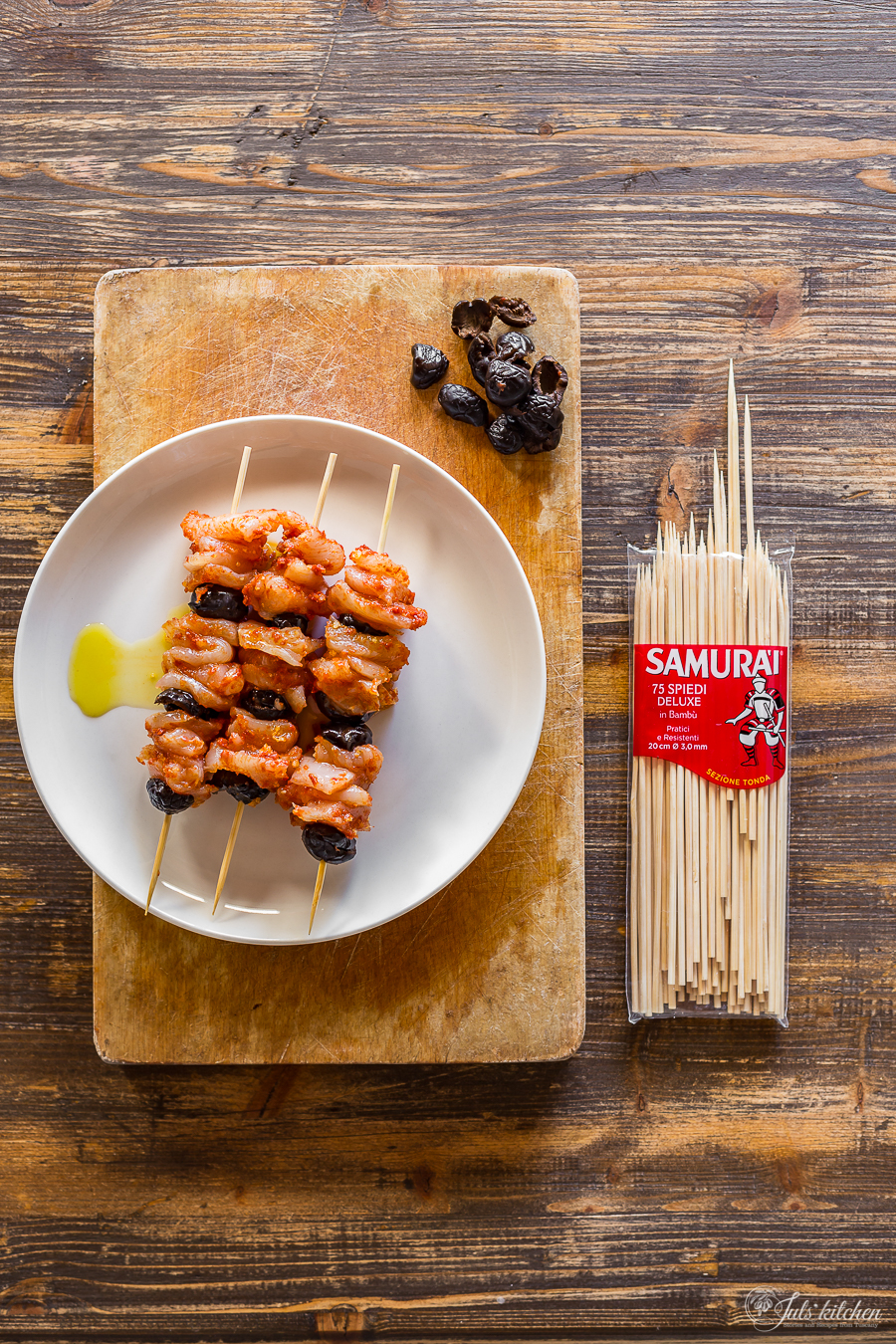 Plating
When you are ready to make dinner, take the chicken out of the refrigerator and make 8 skewers, alternating the pieces of chicken with the pitted black olives. Let them come to room temperature, then grill them in a hot pan until golden-brown on all sides.
Add salt at the end, along with a drizzle of oil to keep them moist.
Perfect for:
Sprucing up an informal table setting with friends, be it for a snack, dinner or lunch in the garden