APPLE AND RASPBERRY SMOOTHIE WITH ROSE WATER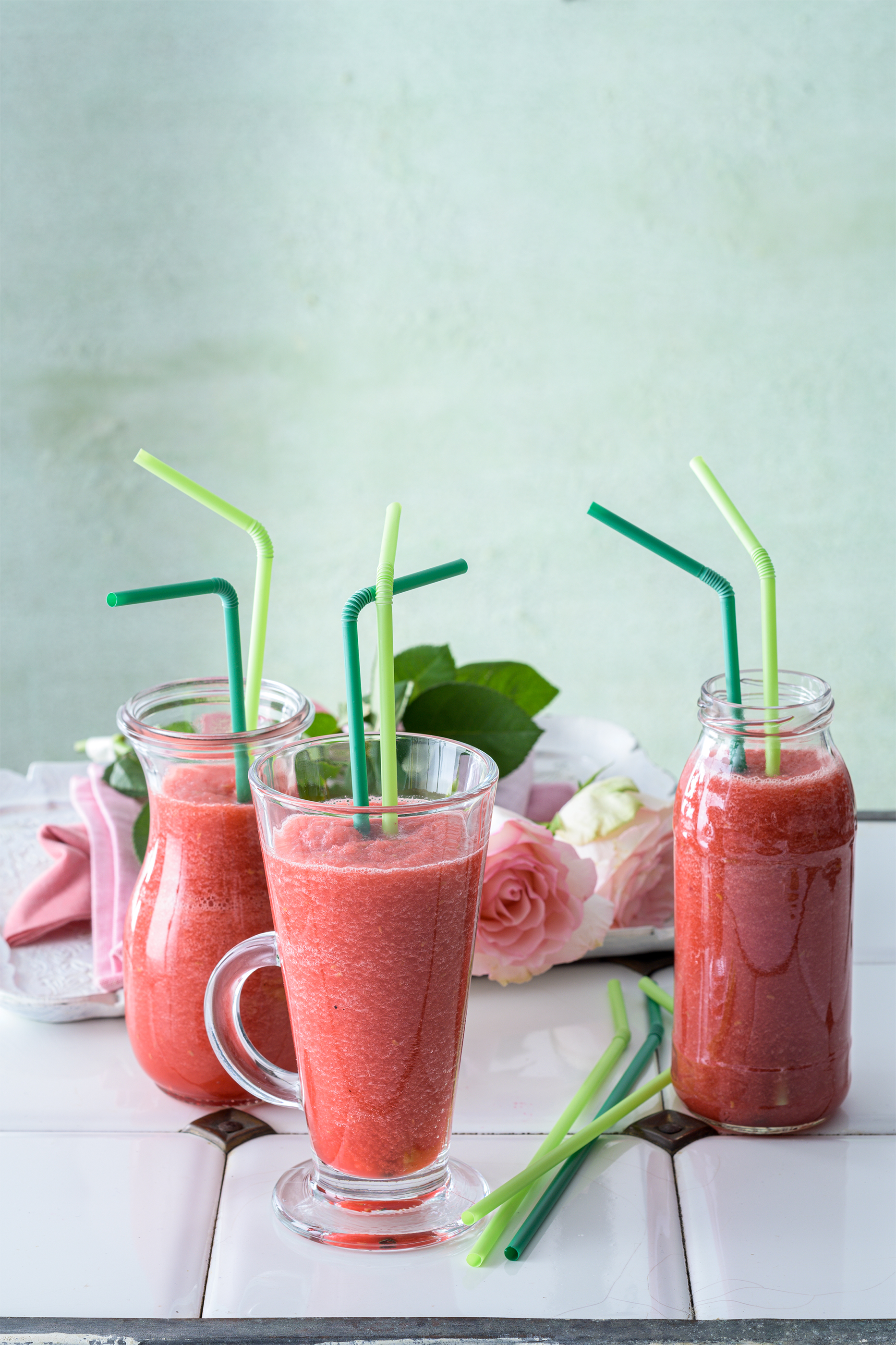 A light yet moreish dessert? Here's how to make a super easy apple and raspberry smoothie with a gentle hint of rose water.
FOOD STYLIST: ANTONELLA PAVANELLO
Difficulty: Easy
Preparation time: 10 minutes

Ingredients
Apples 2
Sugar 2 teaspoons
Lemon juice 1 tablespoon
Rose water 2 tablespoons
BioNature straws

Method
Peel the apples, cut them into pieces and blend them with the sugar and lemon juice.
Add the raspberries, apple juice and rose water and blend again until smooth.
Plating
Pour the smoothie into 2 glasses, add 2 Bionature straws and serve or cool in the fridge until needed.
Perfect for:
For any time of day, an alternative way of having a healthy portion of fresh fruit!